How to Make Money As A Stay-At-Home Mom with these easy ways to make money from home!
Easy and flexible ideas for stay at home moms to make money while staying home with their little ones!
It seems like a society that values parenting would find ways to provide some kind of financial assistance to those who do its most IMPORTANT work.
Unfortunately, that isn't so.
Someone has to make a living and it's hard to find legit at-home jobs for moms.
Most moms are searching google for "ideas for stay at home moms to make money?"
The search results usually yield a plethora of SAHM jobs.
Unfortunately, most work-at-home jobs listed on Indeed.com require NO BACKGROUND NOISE.
Now I don't know about your home, but my home is noisy.
In fact, I can't seem to even make one phone call without one of my kids needing me.
As a parent, it is almost IMPOSSIBLE to guarantee there will be no background noise.
How To Make Money As A Stay At Home Mom?
A stay at home mom's salary should be over 160k, but we don't get paid!
Yes, we get the reward of being with our children and watching them grow, but someone has to pay the bills.
Let's face it, with the high cost of living, the days of living on one income are almost obsolete!
Between feeding, bathing, home-making, and extra-curricular activities, it's hard to even think about adding in another "job".
I know I've been there!
That is why I have compiled a list of flexible ways to make "Mom money" on the side to contribute to your family's finances.
Having A Mom Side Hustle Can:
Whether you are already home with your kiddos, or you are searching for ways to quit your job and be able to stay home with them, these are the BEST things for stay at home moms to do to make money!
Even if you are searching for the best jobs for moms with no experience, this list has you covered!
Here you will find over 15 money-making ideas for stay at home moms.
15+ Ideas For Stay At Home Moms To Make Money
Legit extra income ideas for stay-at-home moms to make money on the side while staying home with their kids.
1. Rent Out Baby Gear
Chances are if you have kids, you have tons of baby gear. With our first child, our baby registry is filled with EVERYTHING.
Before we even bring our baby home from the hospital, our home is filled with bouncers, swings, jumpers, a crib, bassinet, and the list goes on.
Don't forget all the baby gear hand-me-downs from our friends.
So why not make some money renting out your extra baby equipment?
BabyQuip makes it easy to rent out your used baby gear. Many Millennials do not want to travel with their bulky baby gear.
Even Grandparents like to use BabyQuip's service for extra toys when their grandbabies come for the weekend.
So clean up that high-chair you no longer use and make a quick buck renting it out!
2. Sell Your Clutter
Just like mentioned above, when we become parents, not only is our heart filled with unconditional love, but our homes are filled with A LOT of new things.
Chances are, your home has a lot of clutter just laying around. Not only does clutter lead to stress, but we spend most of our cleaning time just moving clutter around.
Make some money and save your sanity by getting rid of the clutter!
Decluttr is a free and easy way to sell those things cluttering up your home!
Get an instant quote, ship your items for FREE and Make Money!
3. Sell Your Clothes
Speaking of clutter, chances are, you have a lot of clothes you don't wear.
Many of us have our closets stuffed with old maternity clothes, items from clearance racks that still have the tags (because sometimes it's hard to pass a good deal even if it is a sequin top you will never wear…speaking from experience), and tons of wedge heels from the days before we chased toddlers all day.
Not only do we have a lot of unwanted clothes but our kids have a lot of clothes they have outgrown.
Hit up the local consignment shops! Make a little money and get rid of clothes that will no longer add to your laundry pile.
Many consignment shops give the option of cash or store credit.
If you don't have any local shops then try Thred Up. They send you a large clean out bag and let you fill it up and send it back to them.
4. Sell Your Voice
As moms, we have mastered the skill of a soothing voice to calm our children down.
We are experts at changing our voices from singing lullabies to doing all the funny voices in our children's favorite books.
Or maybe, you have that sexy Demi Moore raspy voice from answering questions all day or yelling "no" for the hundredth time.
Either way, your voice could just be your asset!
BunnyStudio is a website that matches voice actors with companies looking for that unique voice.
It's not hard to sign up, and submit your voice samples. You never know, your voice could just be the one they are looking for!
5. Get Paid to Walk
Let's face it, as moms, we never stop! We are constantly moving around and barely ever get time to sit down.
Why not get paid for all that movement. Sweatcoin is a free app for your phone that pays you to move.
You earn sweatcoins for every step you take. Not only can you earn money, but you can keep track of how much you move every day.
6. Get Paid to Watch Videos
Many of our kids love watching YouTube videos! Well, while they are busy with their tablet Swagbucks will pay you to watch videos, play games, and do surveys.
It's an easy way to make money and takes very little time.
The payout is quick and simple! You can choose to have the money on a gift card and it is delivered by email within a couple of days.
I've earned hundreds of dollars in gift cards to Target, Amazon, and Visa.
Instead of wasting your time scrolling on social media, make some extra cash watching a short video.
Click here for a $10 welcome bonus and it's free to sign up!
7. Get Paid To Lose Weight
Our mommy weight fluctuates from having babies, hormonal changes, and just not having time to eat the right food.
Most of us, are always trying to lose some pounds. It is so hard though to find the time to workout.
Luckily, I have found the best weight loss incentive ever, and now losing weight isn't as hard because you can get paid to do it!
Bet on your weight loss with HealthyWager. Calculate your prize based on your weight loss goal, make your bet, lose the weight, and win money.
Get started today! It is so easy and you know your calculated prize amount before you even start!
Check out this post, explaining how you can make easy money just by shedding some unwanted pounds!
8. Get Cash Back With Online Shopping
So most of us shop online these days because it's just easier. I don't think I have even stepped into a store during the holiday rush in over 5 years!
Rakuten makes it super easy to earn money by online shopping with your favorite stores.
Easily use Rakuten by always signing in first, then click the store you want to shop.
Shop online like you usually do and earn money with every purchase.
Rakuten will send you checks of all the money you have made just by shopping at your favorite store.
Anytime I make a purchase online; I always check to see if the store is listed on Rakuten then I click thru to the store and make my purchase.
It takes 10 seconds, and you will earn dollars for those seconds! You can either get paid by check or PayPal.
There are no surveys, no gimmicks, just earning easy money. Get a $10 bonus if you sign up for Rakuten today because it's FREE!
Another great way to get cashback for all purchases is CoinOut.
You may have seen CoinOut on Shark Tank. It is a free app that scans all of your recipes.
Basically, you earn cashback on everything you buy. Just download the app in the apps store (it has over 10,000 positive reviews). It has a built-in scanner that only takes seconds to scan your receipts and start collecting money.
It is legit and puts cashback in your wallet with no questions asked. So go download CoinOut and start scanning!
10. Have an Online Store
So you know how we were just talking about online shopping, well what if you had your OWN online store!
This may sound difficult but it is the easiest side job that pays the most.
Buy a .STORE domain for your online shop for only $4.88/1st year, then run your store through Shopify.
People are making millions from having their own Shopify store. You can pretty much sell anything and it doesn't even have to be a physical product.
There are people making millions just from selling printables! That's right, by making a printable on an easy program like Word or Canva, you can make a lot of money by selling them in your own store.
Shopify is really easy to use and has 24/7 assistance.
They even offer free Q&A boards that will answer all your questions and walk you through everything! Click here to start your FREE 14-day trial.
11. Save Money On Groceries
The average family spends half their income on food. I know my family does.
Sometimes, the monthly grocery bill can almost rival the mortgage payment. We have to eat!
Most of us are trying to stay away from the dirty dozen but organic produce can be expensive.
Ibotta is a free app ALL about saving your money because you easily make Cash Back on Everyday Purchases!
It has electronic coupons just waiting for your purchase.
Before you shop in-store or online, click your Ibotta app and see the store offers.
Then make your purchases and take a picture of your receipt for the app.
Super easy and you get cashback. This works with groceries, apparel, travel, and more!
12. Become A Blogger
OK, I know you have probably seen this one a lot.
You might even be rolling your eyes right now because you have seen this so much, but blogging is my bread and butter!
Having multiple blogs IS my family's income! Don't let the techy stuff scare you away.
Starting a blog may seem hard or out of reach, but it is the simplest way to make passive income.
Before I started blogging, I thought it would be too hard. Well, it's not!
It is so easy to start up! Read this post about how to start a money-making blog the right way from the very start.
It is important to do it right so you waste no time making money for all your hard work.
If you are already blogging and want to make money, then read this step-by-step guide on blogging for profit.
13. Get Paid to Proofread
Proofreaders can easily earn $2500/month. The great thing is you can work from home and set your own schedule!
It's a very competitive market with pay ranging from $20/hr to $50/hr.
Even though these jobs are very lucrative, you must have good editing skills.
Click here for a FREE 45 min. Proofreading Workshop that can get you on your way to making a great side income.
14. Sell Your Photos
Mom's take a lot of pictures. In fact, my phone has over 8,000 pictures on the camera roll at this very moment.
With so many blogs, websites, and even social media apps needing fresh stock photos, you can earn money by just selling your pictures!
With the amazing photo capabilities of today's smartphones, you don't even need an expensive DSLR camera (but if you have one then use it).
Using a site like SmugMug makes it super easy to post and sell your photos.
Selling photos is a great passive income because once you upload it you can sell it over and over again! Start selling your photos online. Click here!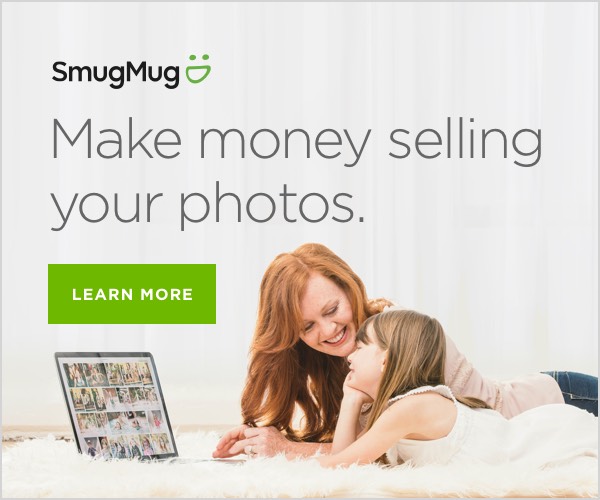 15. Sale Dog Treats
In 2021, the U.S. pet treat industry reached $9.9 billion and grew at a compound annual rate of 12%.
There is a huge demand for homemade dog treats more than ever.
The best part is, that you can sell dog treats online, offline, or both.
You can make between $500-$1,000 a month with a dog treat bakery side hustle, or scale it into a 5-figure full-time business.
Watch this FREE Webinar on how to get started.
Read this story about how Kristen makes a full-time income selling dog treats from home.
16. Sell Your Crafts
My bestie makes a full-time income by using her Cricut.
She bought the one below and taught herself how to use it from YouTube videos.
She makes t-shirts, mugs, bumper stickers, and more.
She started out selling stuff to her friends but soon realized that she could make a full-time income from her craft.
She has since opened a very successful Etsy shop.
There are plenty of other crafts you can sell.
Check out all the FREE classes offered at CreativeBug
SAHM JOBS
Wouldn't it be great if a job search had an option for stay-home-mom jobs that are flexible and easy?
Because the truth is being a mom is hard!
We are in charge of tiny humans that we are trying to do our very best to raise into good people.
A new study determined that stay-at-home moms work almost 100 hours a week just by raising their kids.
Keep in mind there are only 168 hours in a week!
The day-to-day responsibilities of a mom are like a compilation of over 10 jobs in just one person.
That is what makes moms expert multi-taskers!
For more ways moms make
Making Money For Moms
Sometimes we don't think about the fact that we can contribute financially to our family by being careful with our spending.
To find out some easy ways to save money check out these awesome money saving mom hacks!
If you didn't find anything in this list be sure to read this huge list of 100 mom side hustles.
Whether you are making money or saving money, both will contribute to your family's finances.
If you want to stay up-to-date on new Money-Making Ideas then sign up here to never miss a chance to add some cash to your pocket!
More Ways Moms Make Money
21 Creative Ways to Make Money
Easy Side Jobs That Pay The MOST Money
High Paying Phone Apps That Are FREE To Download