Looking for fun things to do this summer?
Here are the best summer activities to make the ultimate summer bucket list with friends!
100 fun things to do on a summer's day!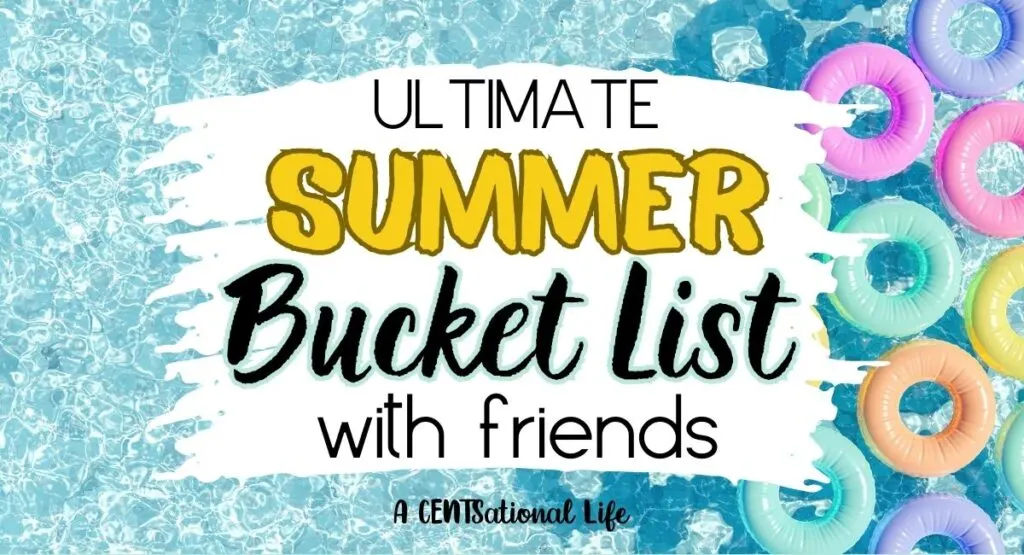 Summer is finally here, and it's time to start planning all the fun things to do with our friends.
Creating a summer bucket list with friends is a great way to ensure we don't miss out on any exciting things we want to experience this season.
From road trips to beach days, there are many possibilities for us to explore together for the ultimate summer bucket list experience.
As I think about fun things to do during the summer, I am reminded of all the memories I have made with my friends in the past.
Whether it was hiking to the top of a mountain or trying new foods at a local festival, these experiences have brought us closer together and created lasting bonds.
This year, I am excited to add even more adventures to our list and continue to make unforgettable memories with my closest friends.
Planning Your Summer Bucket List
My friends and I always start planning our summer bucket list with a huge list of fun stuff to do to make the most of our summer together.
I love making lists, whether they be organizational lists or just fun lists to make.
Spending quality time and making memories with some of your favorite people should be on your life goals list!
Here are some tips on how to plan a memorable summer with your friends.
Brainstorming Ideas
Brainstorming ideas with your friends is the first step in planning your summer bucket list.
There are so many summer activities for adults!
Get together and start a list of activities you all want to do.
This can be anything from going on a road trip to trying a new restaurant.
Don't be afraid to get creative and think outside the box. There are plenty of things to do in summertime!
Once you have a list of ideas, narrow it down to the top 10 summer activities that you all want to do.
Setting a Budget
After you have your list of activities, setting a budget is important.
Determine how much money each person is willing to spend on the activities.
This will help you prioritize the most important activities, which can wait until next summer.
Remember, it's not about how much money you spend but about the memories you create.
Download these free budget printables to help you budget your summer bucketlist.
Plus, check out these frugal life hacks to help you save money on entertainment.
If needed, check out this list of creative side hustles to help you afford your summer activities.
Creating a Timeline
Once you have your list of activities and budget, it's time to create a timeline.
Decide when you want to do each activity and how long it will take.
This will help you plan your summer more efficiently and ensure you have enough time for each activity.
Don't forget to factor in travel time and any other commitments you may have.
Just remember, planning a summer bucket list with your friends is a great way to make the most of your summer and create memories that will last a lifetime.
By brainstorming ideas, setting a budget, and creating a timeline, you can ensure that you have a fun and stress-free summer with your friends.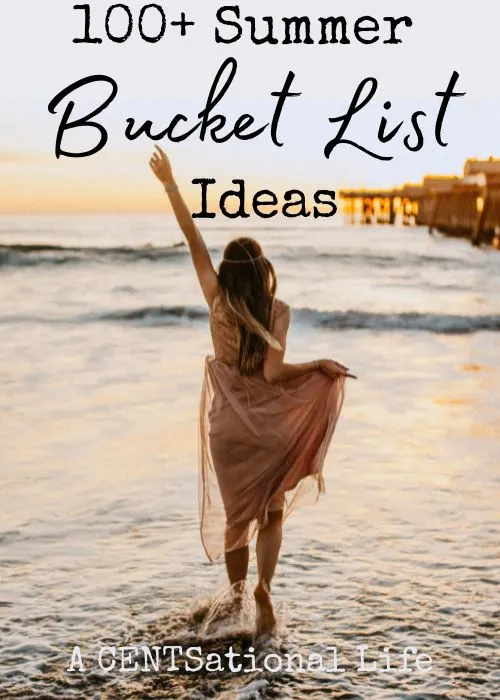 Ultimate Summer Bucket List: 100 Summer Things To Do With Friends
Summer is the perfect time to spend with friends, and creating a summer bucket list of activities to do together can make it even more memorable.
The best summer bucket list ideas to make a best friend bucket list or to have as much fun as possible this summer.
Summer Activities For Adults
Here are some great ideas to include in your summer bucket list with friends:
Outdoor Summer Bucket List Activities
There's no better time to explore the great outdoors than during the summer.
Here are some outdoor activities to consider adding to your summer bucket list:
1. Go kayaking: Watersports with friends is always fun for hot summer days.
2. Attend a free outdoor concert or ballet: Attend a local free outdoor concert and enjoy the music and atmosphere.
3. Have a bonfire on the beach: Enjoying the ocean is a top summer bucket list activity, but enjoy smores and the stunning sunset over the water.
4. Take a trip to a water park: Ride thrilling water slides and cool off in the pools.
5. Rent a boat: Spend the day cruising around a lake or the ocean.
6. Play beach volleyball: Get some exercise while having fun in the sand.
7. Go camping: Escape into nature and enjoy a weekend of hiking and campfires.
8. Attend a sporting event: Cheer on your favorite team in person.
9. Take a weekend getaway: Explore a nearby city or town with friends.
10. Try paddleboarding: Enjoy the peacefulness of being on the water while getting a great workout.
11. Have a picnic in the park: Go to one of the local parks and enjoy delicious homemade food while soaking up the sun.
12. Go on a hike: Find a local trail or national park and hit the trails with your friends.
13. Ride city scooters: Have fun touring your city while riding scooters with friends.
14. Go to a baseball game: Cheer on your favorite team and enjoy a day at the ball field with friends.
15. Build epic sand castles: Go to the beach or a lake with sand and have a sandcastle-building contest.
16. Take a nighttime ghost tour: Almost every city has a nightly ghost tour.
17. Ride the beer trolley: Drink some brew while touring the city with your friends.
18. Have a water balloon fight: Enjoy a water balloon fight in your own backyard!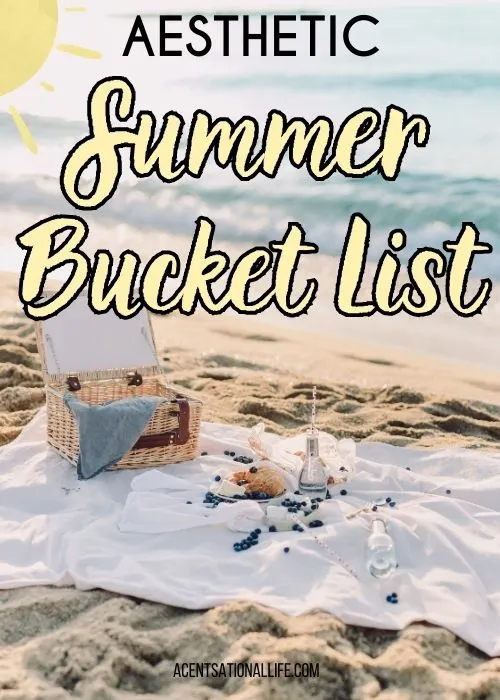 19. Go to a drive-in movie theater: After social distancing, drive-in movie theaters are popping up everywhere!
20. Have a pool day: Play a game of Marco Polo and enjoy swimming with friends.
21. Take a hot air balloon ride: Make it a summer bucket list to remember by riding in a hot air balloon!
22. Visit a botanical garden: Enjoy the serenity of the botanicals.
23. Play golf with friends: Ride the golf cards and have a fun day with friends.
24: Attend a local sporting event or game: There are plenty of summer sports to watch!
25. Go to a fair or carnival: Summer is when fairs and carnivals travel from town to town. Just look for the Ferris wheel!
26: Participate in a color run or obstacle course race: Have fun with some friends while being healthy!
27. Have a bonfire and make s'mores: Grab the chocolate bars and marshmallows and have a great conversation with friends.
28. Go fishing or crabbing: Fishing is the ultimate summer bucket list activity!
29. Rent a boat: Spend the day cruising around a lake or the ocean.
30. Play beach volleyball: Get some exercise while having fun in the sand.
31. Go Surfing or Boogie boarding: If you are at the beach, enjoy the waves with friends.
32. Attend an outdoor music festival: Enjoy live music and sunshine with friends.
33. Have a day of mini golf and go-kart racing: Enjoy some friendly competition with friends.
34. Learn a new skill together: Take a cooking, painting, or surfing class together.
35. Take a yoga class in the park: Enjoy the peacefulness and tranquility of outdoor practice.
36. Volunteer at a local event or festival: Give back to your community while having fun and connecting with others.
37. Go on a bike ride: Take a scenic bike ride with friends and enjoy the fresh air.
38. Go to an amusement park: A fun summer thing to do is ride rollercoasters! Just be sure not to eat hot dogs right before riding (I speak from experience).
39. Make a time capsule: Make a time capsule of all your summer fun and bury it. Be sure to dig it up in 10-20 years!
Related Post: 100 Life Goals List
Summer Bucket List Cultural Experiences
Summer is also a great time to explore new cultures and experiences. Here are some ideas to consider:
40. Attend a cultural festival: Experience different cultures by attending a cultural festival or event.
41. Take a road trip: Take a road trip and explore different cities and cultures along the way.
42. Visit a historical landmark or monument: History is everywhere!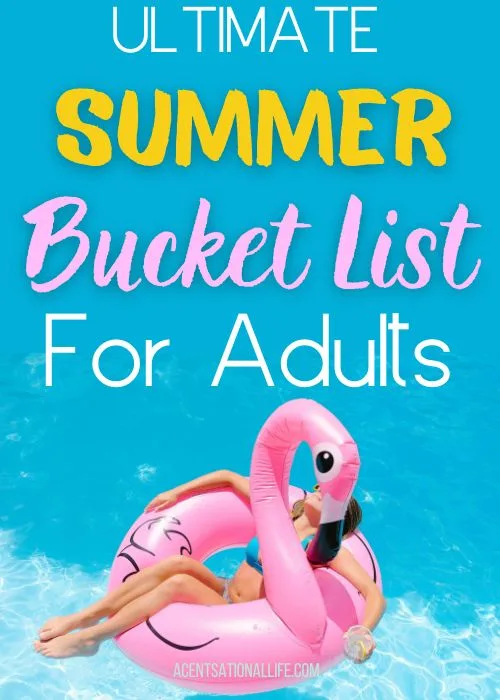 43. Grab your camera: Take a photography class or go on a photography tour of a cultural place
44. Visit a museum: Visit one of your local museums and learn about the history and culture of the area. You and your friends may even learn something new.
45. Attend a cultural festival: Festivals are a great way to immerse yourself in a different culture. Try attending a cultural festival where you can sample food, listen to music, and participate in activities.
46. Take a cooking class: Explore your friends' culinary skills with a cooking class. You can choose to learn how to cook a dish from a different culture.
47. Have a language exchange: If your group has multilingual members, organize a language exchange event for a fun way to learn and practice new languages.
48. Movie night: Watch a movie in a different language with English subtitles. This is a great way to expose yourself to a different kind of storytelling and learn a new language along the way.
49. Book club: Start a book club with your friends where you read literature written by authors from different cultures.
50. Art workshop: Try an art workshop where you learn and practice a traditional art-making technique from a different culture.
51. Volunteer at a cultural organization: Many organizations focus on supporting and promoting specific cultures. You and your friends can volunteer for events held by these organizations.
52. Music concert: Attend a music concert featuring music from a different culture or try dancing to traditional music.
53. Walking tour: Going for a walking tour is an excellent way to learn about the history and culture of your area. You can even plan to find hidden gems and restaurants that serve cultural foods.
Related Post: 100 Things To Do When Bored
Summer Food and Drink Fun
Summer is the perfect time to indulge in delicious food and drinks. Here are some ideas to add to your summer bucket list:
54. Try a new restaurant: Experience new cuisine together at a restaurant you've never tried before.
55. Have a potluck dinner party: Invite your friends to make their favorite dishes to bring.
56. Host a wine and cheese-tasting night: Have everyone bring their favorite wine and favorite cheese for a fun evening.
57. Make homemade ice cream: Try out different flavors and toppings for a sweet treat. Here is a list of no-churn homemade ice cream recipes.
58. Have a cocktail party: Mix up refreshing drinks like mojitos or sangrias to cool off on hot days.
59. Go on a brewery tour: Sample unique craft beers and learn about the brewing process.
60. Make homemade pizza: Add different toppings and experiment with unique combinations for a fun and tasty meal.
61. Host a wine tasting: Try different types of wines and learn about the characteristics and flavors of each.
62. Visit a farmers market: Explore local produce and try new fruits and vegetables.
63. Have a sushi-making party: Learn how to make sushi rolls together and enjoy the creative results.
64. Make frozen drinks: Blend up slushies, smoothies, or margaritas for a fun and refreshing treat.
65. Visit a food truck festival: Try out unique and creative dishes from different food trucks.
66. Have a fondue night: Melt cheese or chocolate and dip in bread, fruit, or other foods for a cozy and interactive meal.
67. Make homemade popsicles: Use fruit or juice to create refreshing and healthy treats.
68. Host a seafood boil: Boil up shrimp, crabs, and other shellfish with spices and corn for a flavorful and messy feast.
69. Make homemade salsa: Experiment with different combinations of vegetables and spices for a fresh and flavorful dip.
70. Go on a wine and cheese pairing tour: Sample different types of cheeses and learn which wines pair best with each.
71. Host a brunch party: Serve pancakes, waffles, eggs, and bacon for a festive and delicious morning meal.
72. Make homemade lemonade: Mix different flavors like lavender or raspberry for a refreshing drink.
73. Have a taco night: Set up a taco bar with different meats, vegetables, and toppings for a fun and customizable meal.
74. Visit a vineyard: Tour the vineyard and try different types of wines while enjoying the scenic views.
Related Post: 150 Would You Rather Questions For Adults
Indoor Summer Bucketlist Ideas
Things to do this summer on a rainy day!
Even when the weather is not cooperation, here are some fun summer bucket list ideas to save the day!
75. Sign up for a fitness class or yoga session: get fit with friends. Take this 30-day Self-Care Challenge with your friends!
76. Go to a cooking class: Learn to make new dishes with friends.
77. Visit an aquarium: Have fun seeing all the different species of animals.
78. Go to a trampoline park: Everyone has fun at trampoline parks!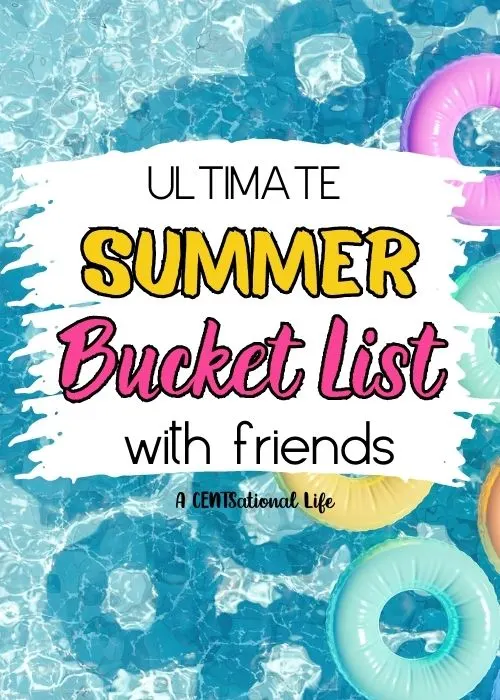 79. Have a themed party or dress-up night: Use any excuse to get together with friends this summer!
80. Have a dance party: Put on your favorite jams and start dancing!
81. Go indoor rock climbing: indoor rock climbing can be just as exhilarating as real rock climbing.
82. Movie marathon night: Pick a classic or a new release, make popcorn, and cozy up with friends for a movie marathon.
83. Board game competition: Gather your favorite board games and challenge your friends to a night of gameplay.
84. Spa day at home: Set up DIY facials, manicures, pedicures, and hair masks for a pampering girls' day. Check out this 30-day Glow Up Challenge for inspiration.
85. Cooking competition: Choose a theme for the night, and see who can cook up the most delicious meal in a cook-off.
86. Karaoke party: Gather around the TV and sing your hearts out with some karaoke fun.
87. Trivia night: Pick a theme, make some trivia questions, and have a fun game night with friends.
88. DIY craft projects: Transform old clothes into new outfits, make a personalized picture frame, or create hand-painted mugs with your friends.
89. Escape room challenge: Test your problem-solving skills and work together as a team to escape a maze of clues and puzzles.
90. Virtual reality experience: Experience new worlds with friends through virtual reality headset games.
91. Video game tournament: Challenge each other to a night of video games, from Mario Kart to Fortnite.
92. Read books: Choose a book to read and discuss with your friends over snacks and drinks.
93. Indoor picnic: Lay down a blanket and enjoy a fun day of picnic-style snacks and games.
94. Ice cream sundae party: Set up a DIY ice cream bar and create the most delicious sundae with all the toppings.
95. Dance party: Turn up the music and dance the night away together.
96. Photo scavenger hunt: Create a list of items to find and snap a picture with, completing a photo scavenger hunt.
97. Improv night: Take turns doing improv skits and make each other laugh.
98. Potluck dinner party: Each person brings a dish to share and enjoy dinner together.
99. Paint and sip night: Follow along with a painting tutorial while sipping on your favorite drink.
100. Attend a comedy night: Go to the local comedy club. Or have your own comedy night at home, try your hand at being a comedian, and have everyone take turns trying to make each other laugh.
With so many fun activities to choose from, creating a summer bucket list with your friends is a great way to make the most of the season.
Related Post: 14 Ways To Live Your Best Life
Making the Most of Your Summer Bucketlist with Friends
Communication and Coordination
Communication and coordination are key when planning your summer bucket list with friends.
Ensure everyone is on the same page about what activities you want to do and when you want to do them.
Create a group chat or use a shared Google Doc to keep track of ideas and plans.
It's also important to be flexible and open to suggestions.
If someone suggests a new activity or changes the plan, be willing to adjust and make compromises.
Remember, the goal is to have fun and make memories together.
Staying Safe and Healthy
While having fun with friends is important, it's also crucial to prioritize safety and health.
Before embarking on any activities, ensure everyone is aware of potential risks and takes necessary precautions.
This may include wearing sunscreen, staying hydrated, and wearing appropriate gear for the activity.
Additionally, it's important to look out for each other and communicate any concerns or issues.
If someone is feeling unwell or uncomfortable, take a break and ensure they are okay before continuing the activity.
Capturing Memories
Finally, don't forget to capture all the fun memories you make with your friends this summer.
Take photos and videos to look back on and reminisce about in the future.
You can create a shared photo album or scrapbook to document all your adventures.
There are plenty of aesthetic summer bucket list ideas above to post on your social media!
Remember, the most important thing is to enjoy your time with friends and make the most of your summer together.
Related Post: 10 Positive Things You Should Do Everyday
Things To Do During Summer With Friends
Just remember, creating a summer bucket list with friends is a great way to make the most out of the season.
Not only does it give you something to look forward to, but it also helps you bond with your friends and create unforgettable memories.
Throughout the process of making our summer bucket list, my friends and I learned a lot about each other's interests and preferences.
We were able to compromise and come up with activities that everyone was excited about.
This helped us avoid any potential conflicts or disappointments down the line.
I highly recommend using a combination of new and familiar activities.
It's important to step out of your comfort zone and try new things, but it's also nice to have some familiar activities that you know you'll enjoy.
Another helpful tip is to plan ahead and make reservations when necessary.
This will save you time and stress and ensure you can do everything on your list.
Overall, creating a summer bucket list with friends is a fun and rewarding experience.
It allows you to explore new places, try new things, and make memories that will last a lifetime.
So grab your friends, start brainstorming, and get ready for an unforgettable summer!
Let me know in the comments what is on your summer bucket list!